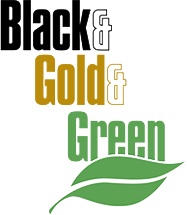 At Purdue, we're committed to finding innovative ways of living sustainably. Our task is to provide a comprehensive approach to sustainability on campus, linking the many initiatives already underway across departments, collaborating with the Lafayette-West Lafayette community on innovative projects and creating a long-term vision for the future.
Our Sustainability Strategic Plan is spread across 4 broad areas:
Happening events on campus
Learning and research initiatives
Connecting students, faculty, staff and community/corporate partners
Changing personal and institutional practices to become more sustainable
We invite you to explore those areas and get involved.
Sustainability Initiatives Featured in The Purdue Arboretum Explorer
A geo-located list of all the campus sustainability initiatives located throughout Purdue's Campus is available HERE.
A self-guided tour of featured sustainability initiatives is available HERE.
Additional Sustainability Initiatives
Tree Preservation Policy – Purdue University's Tree Evaluation, Preservation and Mitigation Policy was created in 2002 and emphasizes "no net loss," or the explicit instruction to prevent construction/renovation activities from reducing open forests on campus. In addition to requiring fencing around trees during such construction activities, there are significant penalties placed upon contractors, should any damage occur to the trees. As part of the tree protection plans, Purdue trees are appraised on all construction sites to establish their value. When certain trees need to be removed, their appraised values are put into a Tree Fund, which is used to re-plant trees across campus. In addition to specific projects, Purdue actively plants 150 trees on campus every year, to replace and add to the urban forest, leading to its ongoing certification as a "Tree Campus USA" by the Arbor Day Foundation.
Conservation Champion – Indiana Wildlife Federation Landscaping the Sustainable Campus Program – Purdue University partnered with the Indiana Wildlife Federation to develop a Sustainable Landscape Plan, in support of the Landscaping the Sustainable Campus program. Purdue documented 20 goals across all five program categories and achieved Level 3 "Conservation Champion" certification on Earth Day, April 23, 2012. The Sustainable Landscape Plan is a comprehensive look at the university's forward-thinking approach to landscape design, maintenance, and operations. Purdue continues to utilize these principles in ongoing improvements and landscape management around campus.
Student Farm – In an effort to help Purdue students learn about sustainable agriculture, the College of Agriculture and the Department of Hospitality and Tourism Management collaborated to develop a student-run farming initiative.
Horticulture Greenhouses – Discover how experiments are conducted on plants in our research greenhouses.  You will learn about how computers control the heating, cooling and lighting, and how the manager can control the greenhouse by remote control using a smartphone.  Click on the link for detailed information on how to schedule a free tour.