Home to more than 300 types of trees and plants, Horticulture Park provides a nearby escape from Purdue's campus, as well as academic experiences for horticulture and forestry classes. The 24-acre park officially opened May 10, 1967. C.W. Beese, professor of engineering and a plant enthusiast, donated the park's central parcel of land. Beese originally started the park's plant collection in the 1940s. Other portions of the park come from the estate of R.B. Stewart, and the neighboring Wabash Valley Nursery.
To reduce waste and bring more variety to Horticulture Park, Ted Sharp, equipment operator and dubbed the "unofficial park curator", takes plants displaced by campus construction and replants them in the park. He recently spent time finding the right location to replant a few special rhododendrons, a plant that can be difficult to move. These rhododendrons had been on campus when Sharp attended Purdue 30 years ago.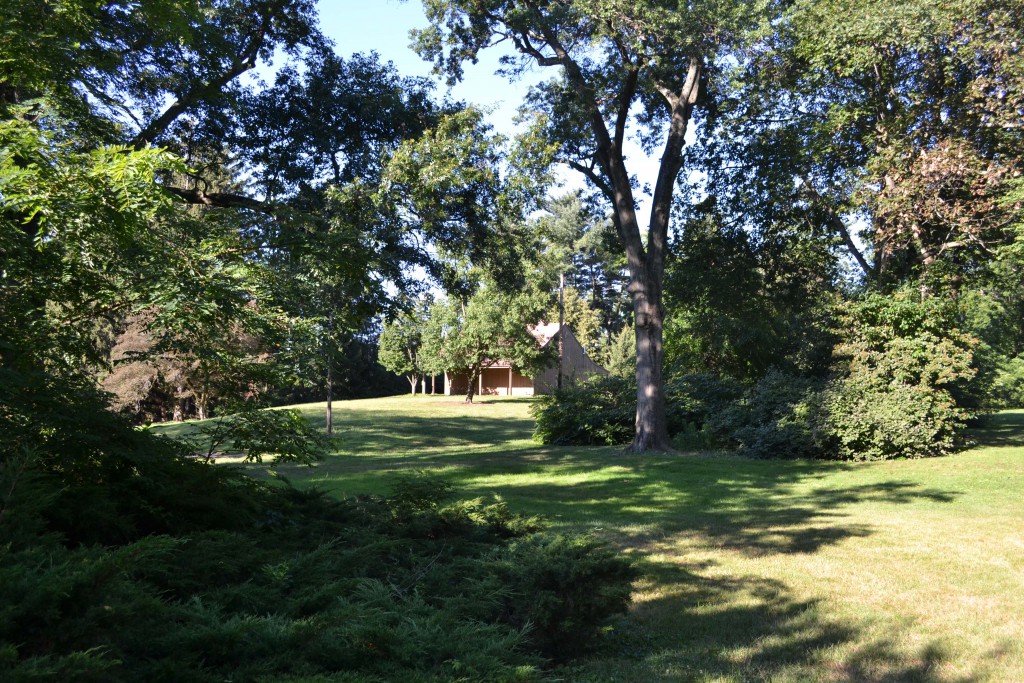 Explore the yew tunnels,  evergreen collection, crabapple collection, and perennials. Watch birds, squirrels, and aquatic wildlife in the creek that runs along the East side of the park. Information is available for nearly all the trees and shrubs within the park boundaries.
Picnic tables, benches, and open fields are available for recreation.
The main entrance is on West State Street (State Road 26) just west of McCormick Road.  The park is open during daylight hours for walking, picnics and biking.
You can also use the following address for online mapping services: 1600 W. State Street, West Lafayette, IN  47906
Several smaller parking lots are offered along the main entrance road loop.  A larger parking lot is accessible from McCormick Road.